The Content Marketing is defined as "a marketing technique designed to create and distribute content relevant and of value to attract, acquire and engage a clearly defined target audience – with the objective to guide customers towards a profitable action" (Content Marketing Institute).
It is increasingly used by B2C and B2B companies because it has been confirmed as one of the most effective solutions to increase brand awareness and reputation (brand awareness and brand reputation), create engagement with customers, generate leads and ultimately increase sales.
The real meaning of Content Marketing lies in the use of content. The famous phrase of Bill Gates " Content is King " is pronounced in 1996 than ever valid.
The contents published on the Web, if they are of quality, have the power to increase the online reputation and give authority to the brand .
You will know, however, that in order to give visibility to your work, you will need to have a good site and carefully adopt measures in SEO .
But that's another story.
Content marketing is one of the fastest changing areas in any industry. Therefore, it is essential to stay up to date on the latest trends and plan a good web strategy if you want to remain competitive on the market.
We have therefore found the Forbes article super interesting that has analyzed and tried to predict the trends of Content Marketing for 2019!
1. Extended content
The production of full-bodied articles, at least as far as length is concerned, will be even more important next year, as search engines reward longer posts in results and readers are always looking for more reliable sources.
In general, a blogpost must contain over 2000 words to be considered extended. A recent analysis by BuzzSumo of over 100 million articles revealed that the most substantial ones tend to be more successful on social media than those in abbreviated form. The longer the content, the more likely it is to be shared.
Of course, let us remember, however, that the point is not to waste readers' time, but to provide considered information that can be used as a quality resource (this is the purpose).
Not only search engines and readers will prefer your content, but you will also prove to be an authority on the subject. While creating short articles is certainly more hasty, the substantial ones are worth more than the investment of your time and your resources.
2. Webinar, webcast and live
The research shown by Forbes reaffirms the undeniable value of video marketing . A 2017 report by Animoto found that 64% of consumers proceed with the purchase of a specific product / service after seeing a video about it on Facebook.
And video, as a multimedia means of communication, will continue to increase in importance. It is expected that they will represent 82% of global web traffic by 2021.
It is no coincidence that Instagram is continuing to favor it over photos: it keeps the user on the platform for a longer time.
The Aberdeen research also found that marketers that use video in their strategies increase their revenue by 49% faster than those that do not.
There is a huge growth opportunity in 2019 with video marketing: find out as soon as possible how to make the most of your video communication for your business, based on your brand and your target audience.
3. Hey Siri? Ok Google!
Consumers are enthusiastic about their smart speakers more than ever. A report of 2017 NPR and Edison Research has revealed that 42% of Americans have them defined as "essential" and their popularity is increasing.
This year's version of the same report concluded that voice search is becoming part of our daily lives and brings radical changes to consumer behavior.
This study is based on the American population (always a little ahead of us) but, actually, it is not very difficult to believe: they help a lot in terms of efficiency and use of one's time.
So what does this mean for your digital strategy for 2019? We will probably see more online publications that use audio content to keep up with the demand of their users. This also means that we could see new advertising platforms.
It could be very useful to include in your 2019 plan the adaptation of your company's SEOstrategy to voice search .
If by 2019 you seem to have to take the longest leg step … keep it in strong consideration for 2020!
4. Chatbots
In recent years, companies have increasingly adopted the use of chatbots to personalize and increase customer engagement. Grand View Research predicts that the chatbot industry will grow further and significantly. Doesn't that surprise you? In fact, thanks to these tools, companies are able to considerably reduce operating costs.
Furthermore, improvements in machine learning technology and artificial intelligence are making chatbot features more adaptable and pleasing to consumers. A quality chatbot can answer open questions and use natural language processing (NLP) and machine learning to find the best answers to frequently asked questions.
Chatbots also maintain a standard level of customer service – never impatient, always friendly. In addition, they can offer a customer service 24 hours a day, 7 days a week, keeping the data for later use.
If you have not yet approached this type of solution but are curious about it, you could start doing it (and adjust to the trend) using the service that Facebook currently offers for replies to Messanger messages.
Certainly: a chabot is a chatbot , and it can not yet fully replace the versatility of a personin the flesh. If you are in difficulty in responding to all your customers but the chatbots don't convince you: yes, it's still a good choice to rely on professionals and outsource this activity.
5. Social Media
If you have not yet got on the big social media cart (… big breath of reproach), plan to include social media marketing at least in 2019 (please!).
If you don't know these platforms thoroughly, consider starting with Facebook.
The data of the Pew Research Center have confirmed that Facebook continues to dominate the realm of social media and, based only on numbers, is a desirable platform for the involvement of consumers . You can also consider Twitter, LinkedIn and Instagram, depending on your clientele.
We Are Social 's Global Digital Report data revealed that Instagram continues to show steady growth. However, the largest increase in users has been LinkedIn, reaching 145% of user growth in 2018.
Although LinkedIn still has something to improve, it is growing and should not be overlooked in 2019 especially with regards to B2B.
Regardless of the target you are trying to reach, it is almost a guarantee that they will use some form of social media, so your content marketing plan should make the most of these means.
6. Authenticity
PwC 's Global Consumer Insights survey of 2018 revealed the importance to consumers of brand authenticity during decision-making. The 2017 Cohn & Wolfe Authentic Brand Studyconfirmed not only that authenticity is important for consumers to trust a brand but also that 91% of them are willing to "reward" a brand for its authenticity .
Every time a brand "speaks", both online and offline, it should be careful to convey its authenticity, so as to be unique and unambiguous, clear about what it offers and how it differs from its competitors.
Your potential customers take seriously the image you transmit and the principles and transparency you demonstrate. Never neglect this aspect and if you did it in 2018 do not be "diabolical" and do not persevere in this direction in 2019.
Remember: you need a team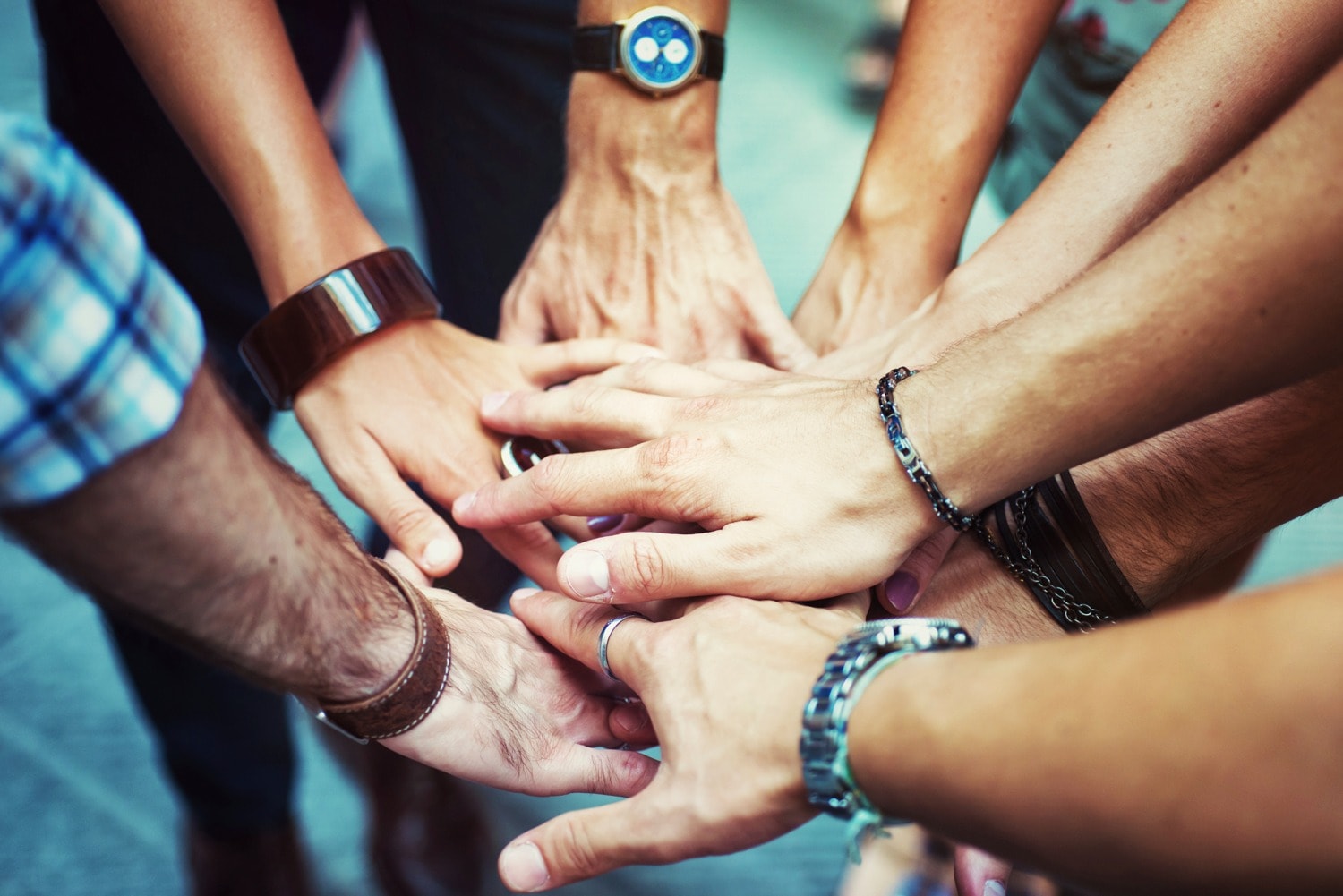 To attract the customers you want, it is necessary to adopt a collaborative and multidisciplinary approach .
To achieve success, we recommend that you rely not only on experienced copywriters, but also on brilliant marketers, skilled videomakers and social media managers. A team that understands and shares every step of the creative-operational process and wants to collaborate to make sure that your content marketing is of high quality: as we want at Neting.
Your content will never be commercialized alone. Follow these trends and get ready to take your content and activity to the next level in 2019.